Grease Traps
Installations, Cleaning & Maintenance
Grease Traps can clog your business!
Engineered to stop fats, oils or grease from entering the sewer lines and left unchecked, FOG cools, then solidifies and sticks to the insides of the pipes, trapping food particles and other debris. Over time, this solid mass continues to grow until it obstructs the flow of waste water and causes sewage to back up.
Grease traps can be the single biggest hassle for restaurants and commercial kitchens if not cleaned regularly. Grease trap maintenance performed on a routine schedule keeps drains flowing smoothly preventing costly back-ups, and keeping your business up and running.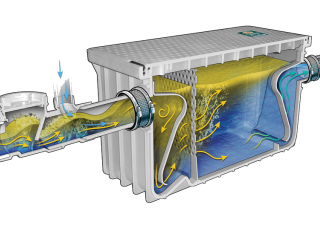 Grease Trap Installations
We offer complete installation of grease traps assessing the individual needs and capacity requirements of each location including connecting the trap to all incoming, outgoing and vent lines.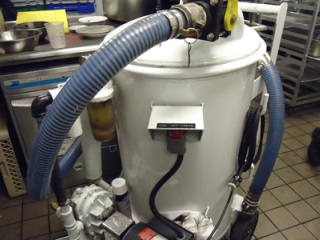 Grease Trap Cleaning
No job is too big or small with single visit pumping capabilities up to 10,000 gallons. We can drain your tank of grease wastes (internal and external traps), clean and inspect all baffles and run a thorough system test to ensure all waste water is flowing properly. We dispose of all material pumped in an environmentally safe way.
Grease Trap Maintenance
We can regularly inspect all working parts for your grease trap and provide repairs on parts such as broken elbow fittings, collapse flow diverters, and manhole replacements due to cracks or shifting.